Marinekart Ultralight Rigid Tenders
Marinekart w/Navy 3.0 EVO (6hp)
Introducing the MarineKart Ultralight 388: A High-Performance and Lightweight
Boat with Electric Motor Options
Experience the perfect blend of performance, versatility, and portability with the MarineKart Ultralight 388. This high-performance and lightweight boat is designed to cater to a wide range of boating activities, making it an ideal choice for those seeking a dependable and adaptable watercraft. Additionally, as part of our electric boats for sale collection, the Ultralight 388 offers eco-friendly propulsion options that cater to environmentally conscious boaters.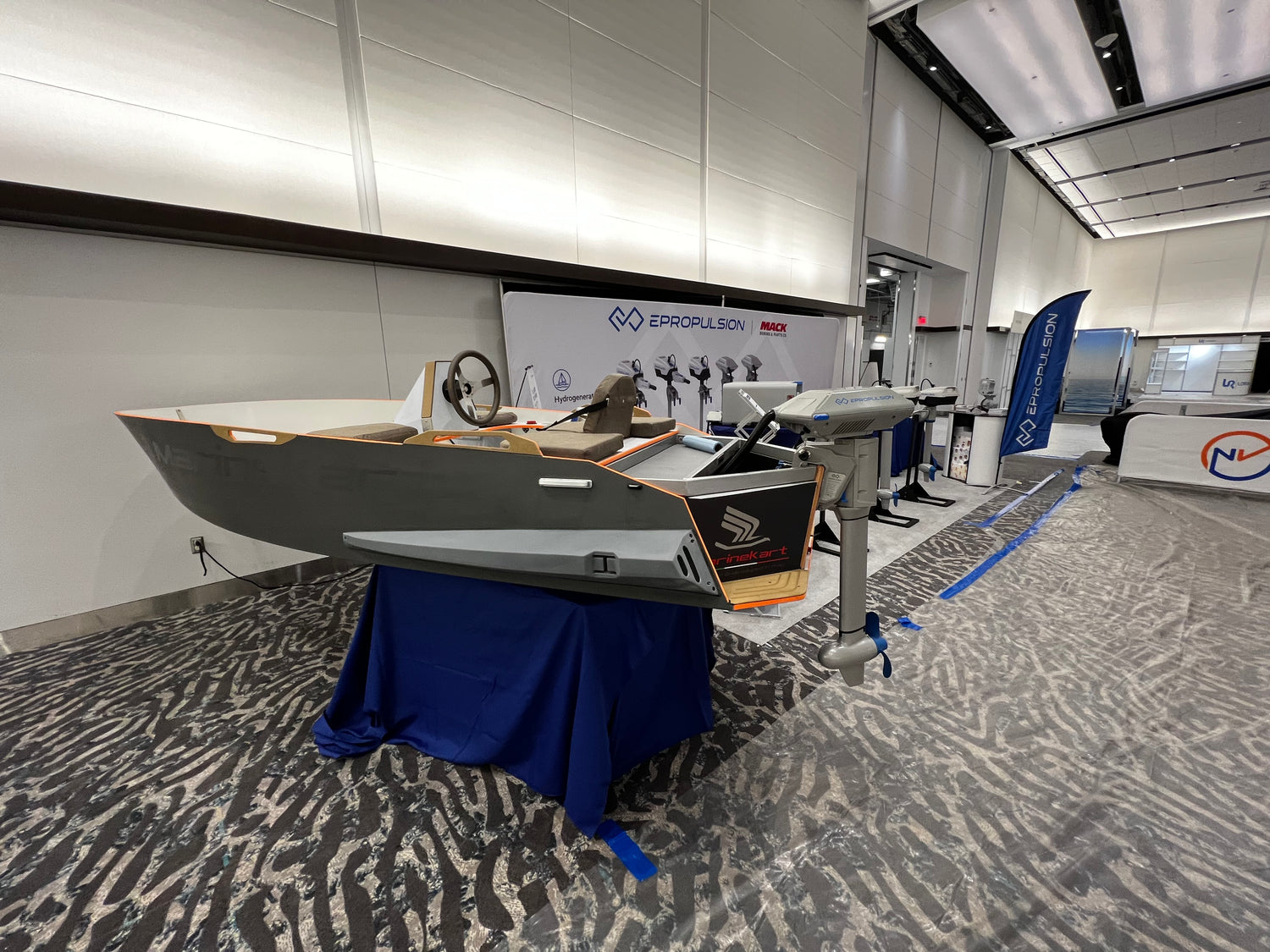 TailorYour Boating Experience
The Boat Only option allows you to customize your boating experience, pairing the Ultralight 388 with a 6 or 10Hp electric motor or up to a 20Hp gas outboard. Enjoy the flexibility to select the power source that suits your needs best, while taking advantage of our electric boats for sale and contributing to a greener boating future.
Pre-Order Here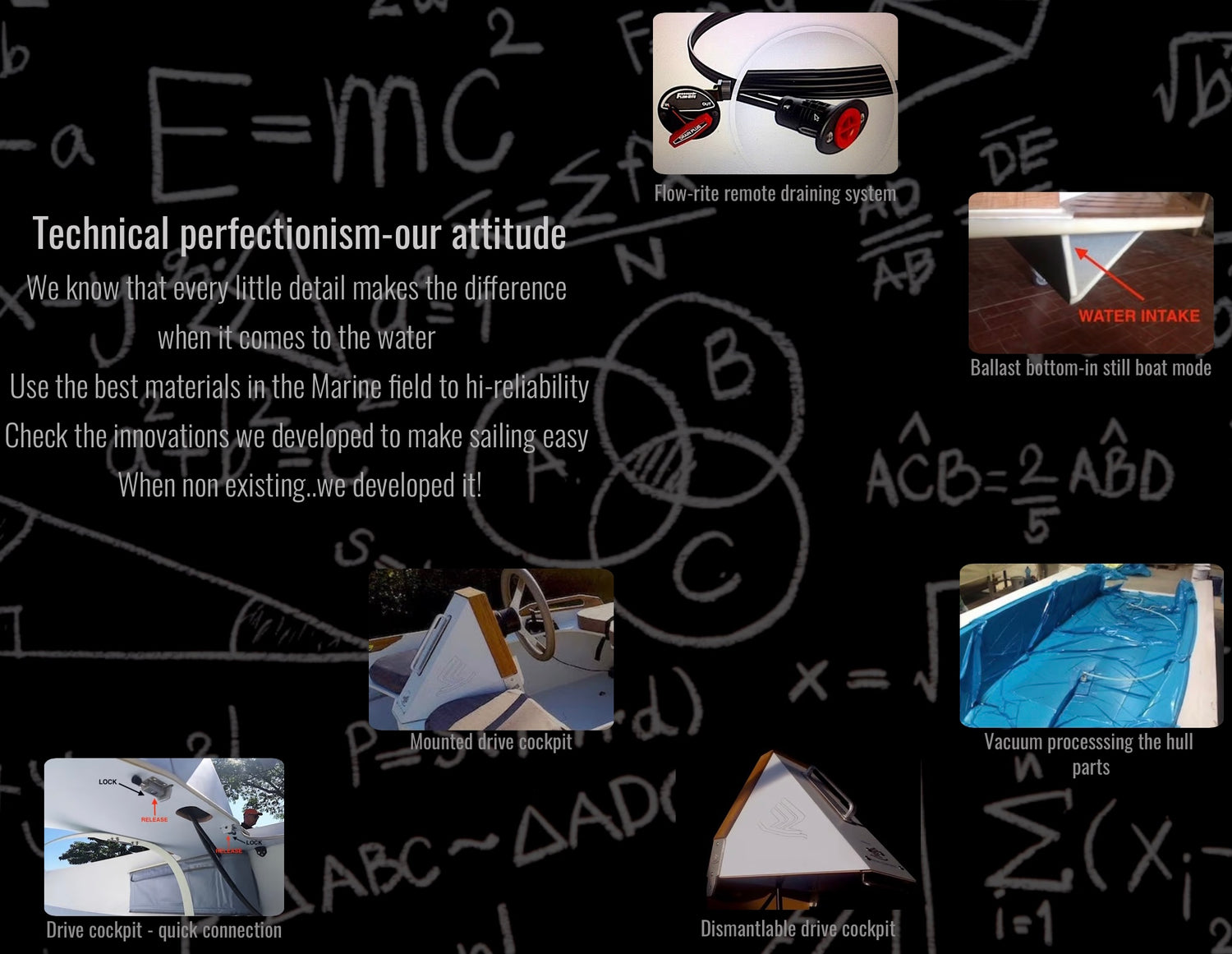 InnovativeDesign and Top-Quality Materials
Measuring 3.88 meters (12' 9") in length and weighing a mere 70 kg (155 lbs), the MarineKart Ultralight 388 is one of the lightest boats in its class. Its cutting-edge design and high-quality materials ensure exceptional durability despite its lightweight construction.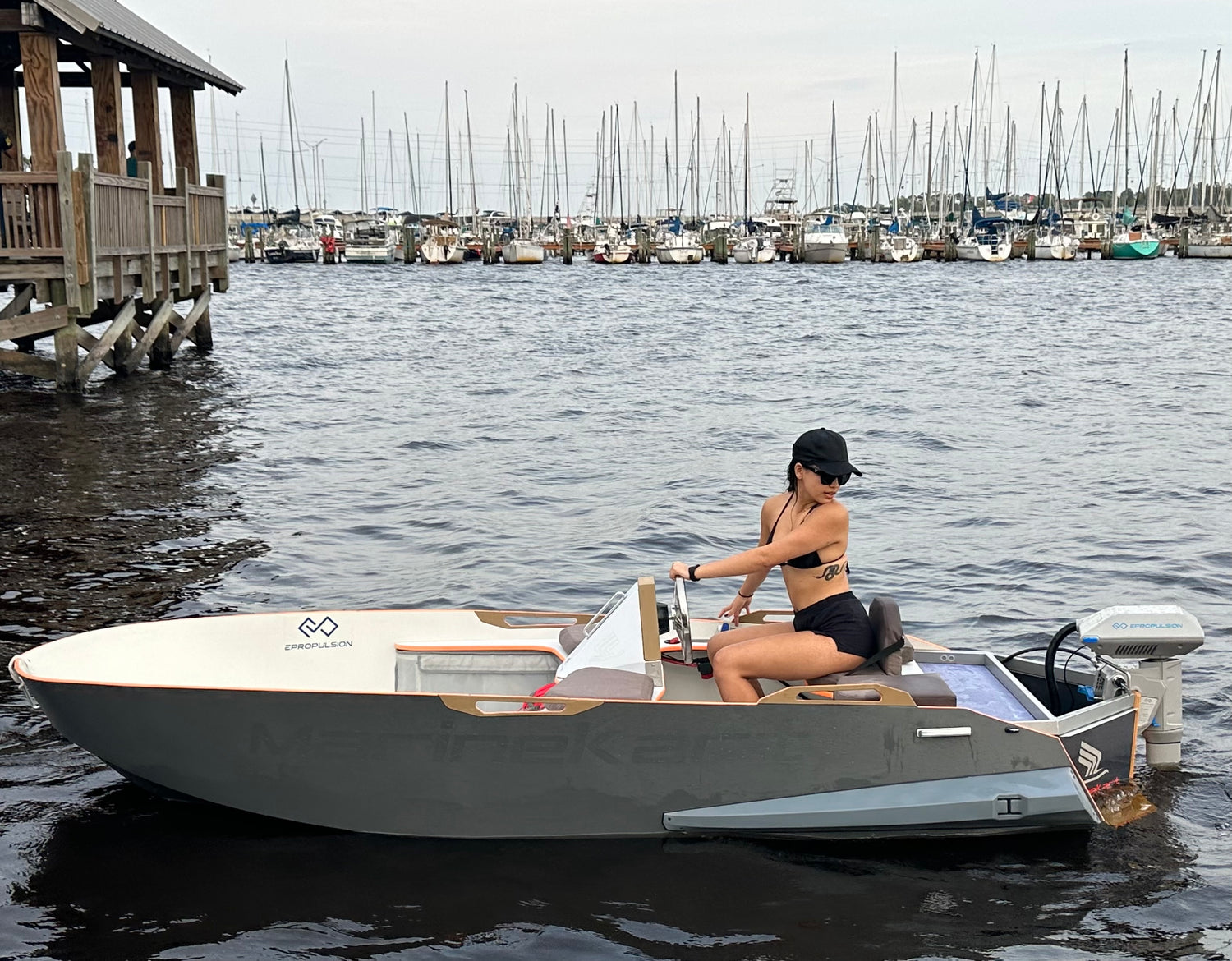 StandardBoat Kit Inclusions
The MarineKart Ultralight 388 comes equipped with a comprehensive standard boat kit, which includes:
1. Front and rear waterproof/microcellular foam/TPU cushions
2. TPU waterproof/draining front
bags (pair)
3. Drive cockpit organizer bag
4. Strong TPU safety flotation bag
(approx. 100 lt. volume)
5. N.4 alloy handles
6. Flow-Rite remote draining system
7. N.4 hull-integrated large
size-security handles
8. N.2 anti-shock PE-stabilizing
flaps
Steering Kit
The Ultralight 388 also features a superlight steering wheel, mechanical rotary steering, a Teleflex steering cable, and a steering arm that connects the Teleflex to the motor. This comprehensive steering kit ensures complete control over your watercraft, providing a safe and smooth boating experience. The MarineKart Ultralight 388 is the perfect high-performance and lightweight boat for those seeking a reliable and versatile watercraft. Its innovative design and top-quality materials guarantee years of enjoyment on the water. With options for electric motor propulsion as part of our electric boats for sale collection, the Ultralight 388 caters to eco-conscious boaters who want to minimize their environmental impact. Invest in the Ultralight 388 today and experience the difference for yourself.